Commercial Insurance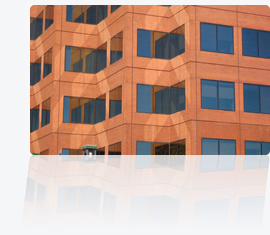 Below is a list of Commercial Coverage terms and their definitions:

Dwelling Fire Coverage (Investment Properties/Rentals)
– Whether you have a home insured with us and are adding an investment property or need a "stand alone" dwelling fire we have the resources to place affordable coverage. There are 3 types of coverage "forms":
Basic DP-1
,
Broad DP-2
and
Special DP-3
to tailor to your coverage needs. Click for the descriptions of coverage forms.

Business Automobile
– Our many products and coverages can be tailored to meet your specific insurance needs. Furthermore, our Business Policies are customized and responsive to your specific needs, no matter how big or small.

Commercial Liability
– Provides coverage including defense for liabilities associated with operating a commercial business enterprise. Policies are tailored to meet the specific risk management needs of your business.

Commercial Property
– Provides coverage for your commercial buildings and contents. Coverages range from specific named-perils policies to broader all-risk policies.

Directors & Officers
– Designed to protect the directors and officers of your organization from damages and defense costs due to civil claims, claims of negligence, and of errors and/or omissions.

Employment Practices Liability
– Provides coverage for defense costs and liability arising from allegations of improper employment practices, sexual harassment, and discrimination.

Home Based Business
– Homeowners insurance does not necessarily cover many home business-related claims. This could mean a major loss of income, as well as other significant losses, for your home business. If you have a home based business consider contacting us to discuss proper coverage options that offer both protection and affordability.

Inland Marine
– Provides coverage for business assets and hardware while these items are off premises.

Professional Liability
– Provides coverage for defense costs and awards for liability arising from improper professional practices and errors and omissions in the conduct of business activities.

Special Event Coverage
– Provides third party liability coverage for a short term special event.

Umbrella and Excess Liability
– This coverage complements your property/liability program and provides additional limits of coverage. In today's litigious society, smart business people protect their investment with umbrella coverage.

Workers' Compensation
– This coverage is designed to meet the workers' compensation laws of your state. Workers' compensation coverage provides protection for injured workers and supporting protection through employer's liability coverage.